Another Channel Swim Success for Get Set 4 Swimming – Nick on Channel Patrol TV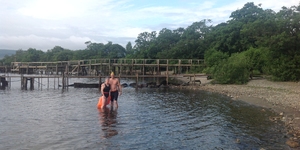 Another swimmer coached by Get Set 4 Swimming's Dr Julie Bradshaw MBE, has appeared on televisions documentary 'Channel Patrol' for successfully swimming the English Channel.
Nick Young, who came to Julie for Channel Swim training and coaching back in April 2013, swam the Channel back in September 2014. He had been followed by the TV's watchful eye and in doing so raised an amazing amount for his charity (see justgiving.com/NickYoungChannelSwim).
At the start, Nick was no swimmer and chose Julie for her experience and expertise to guide him through, as she has done with many swimmers over the last three decades.
Here he is below on BBC1's Channel Patrol two parts.
Julie and the Team at Get Set 4 Swimming are very proud of him