Dr. Julie Bradshaw MBE (Company Director, Head Coach, Events Manager)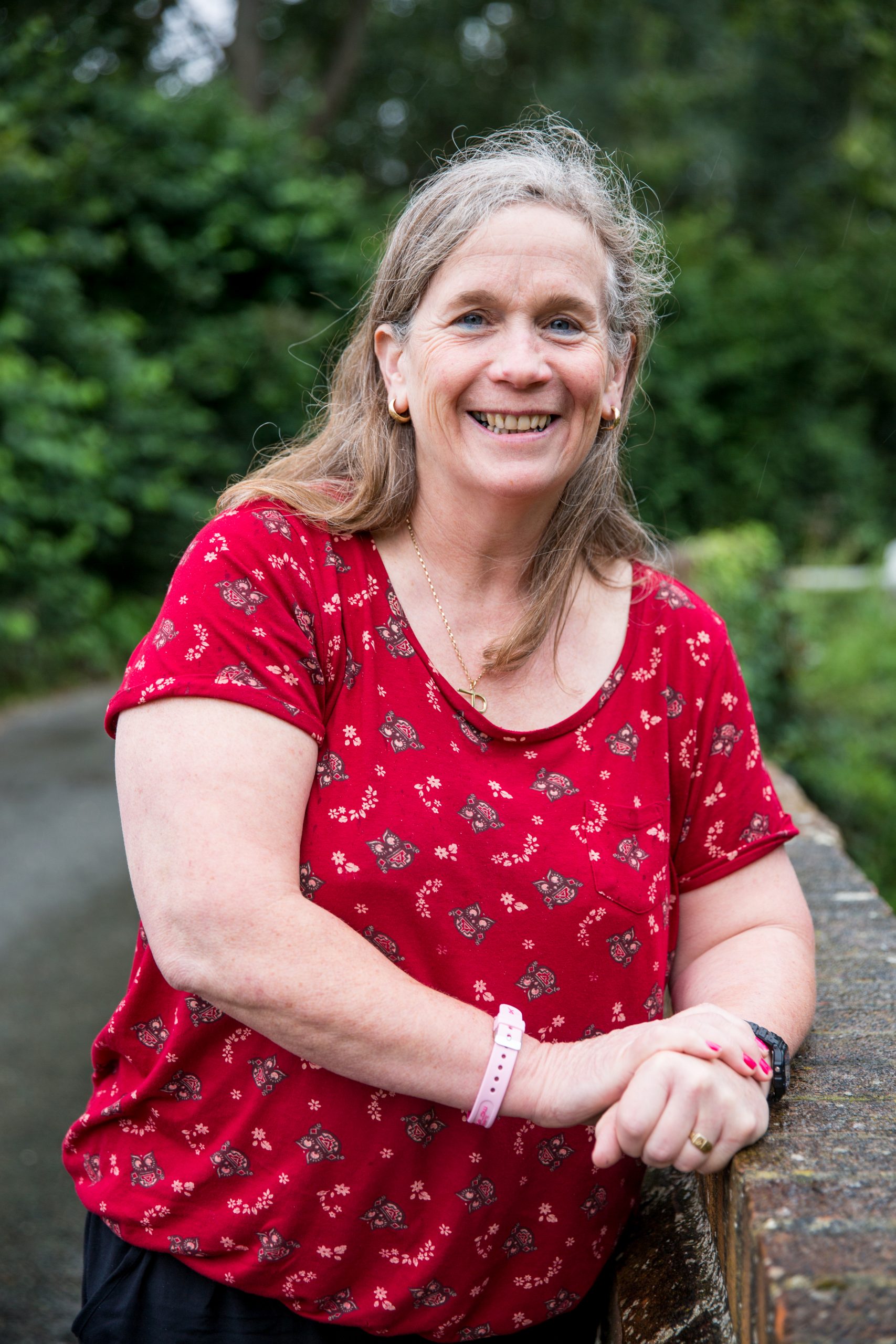 Hello, and welcome to the Team at Get Set 4 Success. Let me tell you a bit about myself and what my Team and I can do for you. With a wealth of knowledge and coaching expertise in the areas of business, sport and life in general, I have been enabling people for over 40 years to achieve their goals and to be the best version of 'who they want to be'.
As the Events Manager for the Company, I am also responsible for the running of all our safe and exciting events. I am always delighted at the prospect of offering you new and exhilarating opportunities such as the Blackpool Pier to Pier Swim that I brought back in 2018.
My world record swimming career started from humble beginnings when too petrified to put my head in the water, I swam across Lake Windermere 'head up' breaststroke! However, I became hooked and my passion has been in it ever since. I had started swimming when I was six and by the age of 14 had swum the length of Windermere in junior record time. Aged only 15, I completed my first successful Solo English Channel swim in 1979 with Loch Lomond close after and Four Way Windermere (42 miles) solo swim.
The great thing about my life and my journey so far, has been that I have learned so much. As your coach, it is this experience that I pass on to you. I am totally passionate about enabling people. I once explained to someone in answer to their question that "I am just an ordinary person who has done extraordinary things – and so can you when you put your mind to it."
Therefore, through my fun and practical Business and Mindset Coaching I give you a unique insight into how you, too have everything you need to achieve and be successful and fulfilled in your life. I wish only for you to achieve your goals and expand your potential, and to help to bring out all that is within YOU.
I look forward very much to working with you.
Warm wishes,


---
Paul O'Donnell (Lead Safety Support Officer and Crew)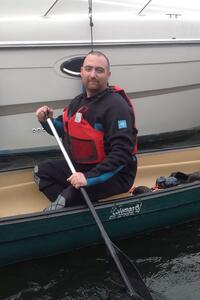 As your lead safety officer and crew and senior kayaker I have been involved in outdoor activities for 25 years and am a registered REC First Aid Provider, amongst other qualifications
Being a member of a local canoe club I help train children and adults and have assisted and escorted swimmers on various open water swims over the last few years including Lake Windermere, and other swims in the UK. I canoe in different kinds of boats including sea kayaks and white water and Canadian canoes, my preference being the latter. On swims such as Windermere, Ullswater and Coniston I work on the RIB with Matthew, a qualified boatsman, too
Connor and Matthew help make up the 'O'Donnell Get Set 4 Swimming Safety Crew', both being First Aid qualified. They have canoed and operated the RIB for the past few years helping out swimmers with me at various events and on solo swims in the Lake District, always successfully looking after your safety and medical needs.
---
Julie Ellerbeck BA Open (Open), HNDip, Cert HP (Health Promotion &Medical Liaison Advisor/Events Promoter)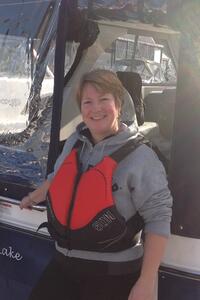 It is both an honour and a privilege to be part of this group of innovative, driven individuals, that together form a proven and successful team striving for a common goal.
My role with is to offer any form of medical support and assistance should it be required, and as an independent liaison advisor, you can be confident that your health and welfare is top priority, and of paramount importance to me. I also recognise the importance to individuals of being part of an achieving team who are working towards this common goal, and I feel that my many years experience allow me to find the perfect balance between the two.
I have been involved with Get Set 4 Success now for several years now. As well as swim camps and coaching events, I have helped Get Set 4 Swimming in charity swims, including their 10 Windermere World Record International Relay. In addition to the health and medical side I also assist in promoting Get Set 4 Success/Swimming and Swimrun Events in the UK for example the Blackpool Pier to Pier Open Water Swim Event.
I've had over 20 years experience of working in and around health/medical settings. After training as a nurse, I completed various qualifications and have helped various sports people along the way from indoor to open water swimmers.
---
Nigel Webber (Crew)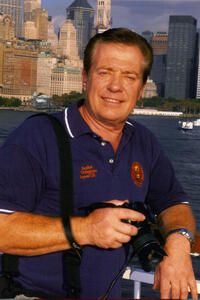 I have been involved with Get Set 4 Swimming and Dr. Julie Bradshaw MBE now for a few years, helping you, the swimmers out there.
Initially, I served an apprenticeship as a traditional wooden boat builder in Windermere in the 1960's and over the following years gained various qualifications including RYA Powerboat Instructor, Helmsman Instructor, BWSF Waterski Instructor, PWC Instructor, Windermere Boatman's Licence and ICC Power and Sail licence.
I have helped various open water swimmers both solo and relays, including driving and crewing for the world record Windermere relay and various solo swimmers on the lake.
Although my main interests are in water-based activities and open water swimming, I also work as a tour leader for Solos Holidays, accompanying groups on holidays around the globe.
---
Gregg Wolstenhome (Photographer and Drone Operator)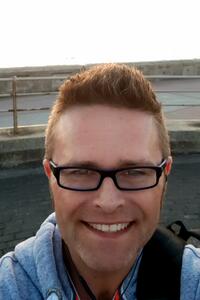 I'm a PfCO licensed drone operator with a love for photography and film. With a BA Hons degree in Communication Authoring and Design I've always had an eye for creativity and art.
Born and bred in Lytham St. Annes, Lancashire. I spent my younger years travelling and have lived in a number of locations throughout the UK. Returning to my roots on the Fylde coast with my incredible wife to raise our two beautiful children. Being located on the North West coast means we are blessed with stunning sea views and picture perfect sunsets. Whilst also being positioned a stone's throw from places like the Lake District, every photographers dream location.
I've been flying drones now as a hobbyist for over 2 years clocking hundreds of hours in flight time which has allowed me to grow into a technically skilled, safety aware, professional operator.
Any of you who join in the Get Set 4 Events such as the Blackpool Pier to Pier Swim know that I am happy for you to share my pictures and video as long as a credit is included and the material is unedited.
I look forward to sharing the magical moments with you either at an event or swim or other.
---
Sue Hurd (Sports Massage)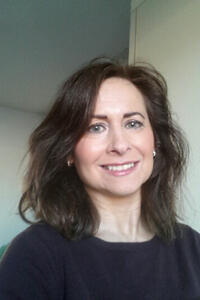 I have over 25 years experience performing massage (sports and general) in salons, health spas and privately in the UK, as well as working with sports people of all abilities, up to and including world record level. In addition to taking care of all your therapeutic sports needs with Get Set 4 Swimming, I work at Ragdale Hall and Champneys Springs Health Hydro in Leicestershire massaging pro sports people as well as the general public.
As well as specializing in massage for both remedial and relaxation purposes, I provide Deep Tissue Massage to relieve your tight muscles in Open Water, Long Distance and Channel Swimming helping prevent possible injury. Over the years I have provided Pre and Post Event Sports Massage which help you prepare for any Open Water swim event as well as aiding your recovery.
My qualifications include an IIHHT Remedial Massage Diploma, IIHHT Sports Event Massage and IHBC and City and Guilds Body Massage Certificates. I look forward to meeting you soon
---
Chloe Blaydon (Swimming Teacher)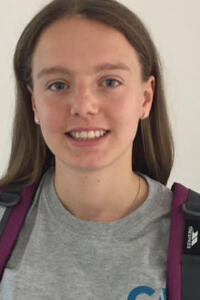 Hi I am Chloe Blaydon and compete in both pool and open water swimming. I have been swimming since the age of 3. I still enjoy swimming at Long Eaton Swimming Club where I also work on a weekly basis as a coach at the Club.
I am a NPLQ lifeguard, ASA Level 2 swimming instructor and also a Swim England Level 2 Swim Coach. I compete in Open Water Swimming in the World Championships in Spain and Italy and in England.
I have been swim teaching since 2015 and recently started my own swim school, teaching toddlers through to adults from learn to swim to stroke techniques.
I am very passionate about teaching and coaching. This passion has allowed me to develop the role of swim coordinator and also take the step forward by having my own swim school. I look forward to teaching you.
---
---
Keelan Fitton (Swimming Teacher)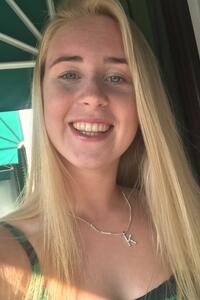 Hi, I'm Keelan Fitton and I have recently retired from competitive swimming where I reached British Championship level. I now am able to pass on my passion of swimming to others, and teaching is very rewarding and something I love to do.
I am a qualified ASA Level 2 Swimming Instructor and I have been teaching swimming and assisting since 2014. Over the years I have created my own games and teaching methods which incorporate learning whilst having fun.
I am currently at Loughborough University and studying a degree in the business school.
I look forward to teaching you soon.
---
Ben Gregory (Swimming Teacher)
I'm currently a Level 2 Swimming Teacher, Level 1 Swimming Coach and qualified Lifeguard and study Engineering at Loughborough University.
I have been teaching since I stopped competitive swimming aged 16 and use my experiences to develop my teaching methods. I try to ensure that any child I teach can learn whilst having fun and is able to reach their full potential.
I look forward to teaching you at Get Set 4 Success Swim School.
---
Lauren Percy (Swimming Teacher)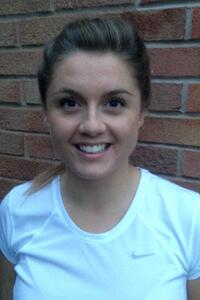 Hi, my name is Lauren Percy. I am a Level 2 Swimming Teacher and qualified NPLQ lifeguard. I swam competitively for Leicester Penguins Swimming Club for over 10 years and also coached voluntarily with them.
I have been teaching swimming for 4 years in Leisure Centres and private Swim Schools and have recently started teaching for Get Set 4 Success Swim School with Dr Julie Bradshaw MBE. I love to see the progression in confidence and skills in the swimmers that I teach. It is extremely rewarding.
I look forward to helping you progress and share our love for swimming.
---
Sarah Storey (Personal Trainer/Fitness Instructor)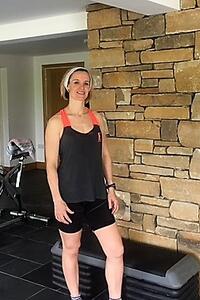 I'm really excited to be part of the Get Set 4 Swimming team. I am a qualified fitness instructor and personal trainer. Once my youngest child (one of three very boisterous boys) started full time school, I seized the opportunity to study fitness instructing and personal training. I had previously studied Criminology, yet an itch to pursue a career in Sport had to be scratched! This was further fuelled by a new-found love of road cycling and mountain biking.
Since qualifying I have worked for a health club which took me on a steep and intense learning curve. Presently, I run my own personal training business and fitness classes. I specialize in boot camps tailored for small groups, one on one spinning classes, high intensity interval training and aqua aerobics.
I look forward to meeting you all soon, for a fun fuelled and challenging gym session for swimming.
---
Paul Clavey (Yoga Teacher)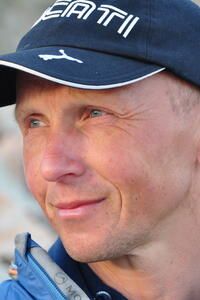 Paul is a certified yoga teacher (200hr Yoga Alliance accredited and 80hr Sports Yoga (training in progress) with a background in competitive triathlon (World and European British Age Group level), fell running, ultra-distance running and various individual endurance challenges such as 'The Lakesman Triathlon' (combining a Windermere length swim, the 'Fred Whitton' cycle sportive and running the 'Bob Graham Round' non-stop in 44½ hours). Although no longer competing regular activities including cycling, climbing, skiing and surfing means he understands the multiple benefits that yoga can bring to body and mind, something he loves to share.
As Paul says: "Have you ever considered how yoga could enhance your sporting performance?
Competing and training for sports like swimming, cycling and running can be tough on our bodies, commonly developing tightness, tension and restrictive movement – tight hips, hunched shoulders, stiff necks, shortened hamstrings – do these sound familiar? Then yoga could be just what you need to open up your body, increase flexibility and improve your range of movement, structural fitness and core strength with the added benefits of improved focus and being less prone to sports related injuries.
Through a blend of sports specific and traditional yoga poses, breathing and relaxation techniques these classes will help you develop openness and flexibility, core strength, structural fitness and a clear mind. The perfect complement to your training regime."
At Get Set 4 Swimming we definitely have to agree and are delighted to have Paul on board with us as the yoga for Sport Teacher.
---
Libby Jelley (Yoga Teacher)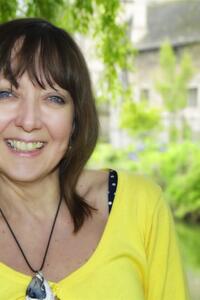 It is a real pleasure to be part of the Get Set 4 Swimming Team
I am a professional yoga teacher with over 30 years experience. I trained with the British Wheel of Yoga and hold classes all over Leicestershire in my own studio, at Gyms, Ragdale Hall and local corporate companies. I am enthusiastic in my approach and encourage everyone to raise their own potential. When not working with swimmers, I have worked for several charities over the years including VISTA, RNIB, MS and coping with Cancer.
I am also a Holistic Therapist and in addition to Yoga Therapy, my skills include Reflexology, Reiki, Meridian Massage and Su Jok Hand and Foot acupuncture to name just a few.
My work has taken me all over the UK and internationally to the West Indies working at The Body Holiday – Le Sport in St Lucia. I presented a variety of Yoga classes and also worked with professional footballers and athletes. I also worked with the Diving School to develop a programme of yoga and meditation for the PADI certified courses with great success
I look forward to working with all you swimmers for great health, fitness and wellbeing
---
Zoe Pollock (Swim Teacher)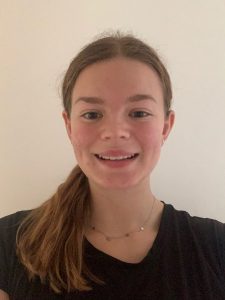 Hi, my name is Zoe Pollock. I am a qualified Level 1 swimming teacher and currently completing my Level 2 swimming qualification. At the moment I am studying geography at Loughborough University. I have been teaching swimming ever since I stopped swimming competitively, focusing on competing in athletics instead.
I have taught swimming at leisure centres and a triathlon club and look forward to being able to teach swimming for Get Set 4 Success Swim School. I'm very passionate about passing my love of swimming on through teaching and coaching. I ensure my lessons allow swimmers to develop their skills whist making the lessons fun and engaging.
I look forward to teaching you soon.
---