BBC Radio Leicester 'INSIDE SPORT' 17th September 2019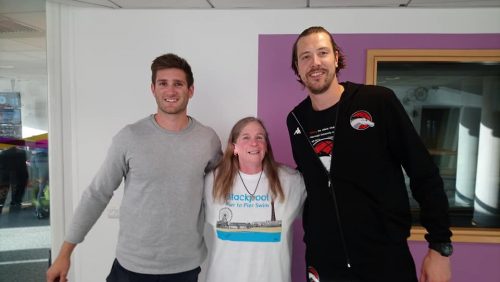 NSIDE SPORT – "A look behind the stories of the week"
On 17th September 2019 long distance swimmer, Dr. Julie Bradshaw MBE, joined Leicester Riders Captain, Andy Thomson and Great Britain Rower, Jonny Walton on the Panel of 'Inside Sport' hosted by Adam Whitty at BBC Radio Leicester.
Julie had been asked to go on the programme a few weeks ago and what an amazing day to be on – the day history was made with the first ever FOUR WAY epic solo swim of the English Channel by Sarah Thomas.
Amongst other topics discussed were protecting the integrity of sport and athletes in danger, public clashes between sports people (passion or petulance?) and the balance of TV coverage in respective sports. Adam Whitty also asked Andy, Jonny and Julie about their sporting careers and to share their stories.
Listen below to what Julie talked about: