Blackpool Pier Swim Event in Swimming Times Magazine August 2018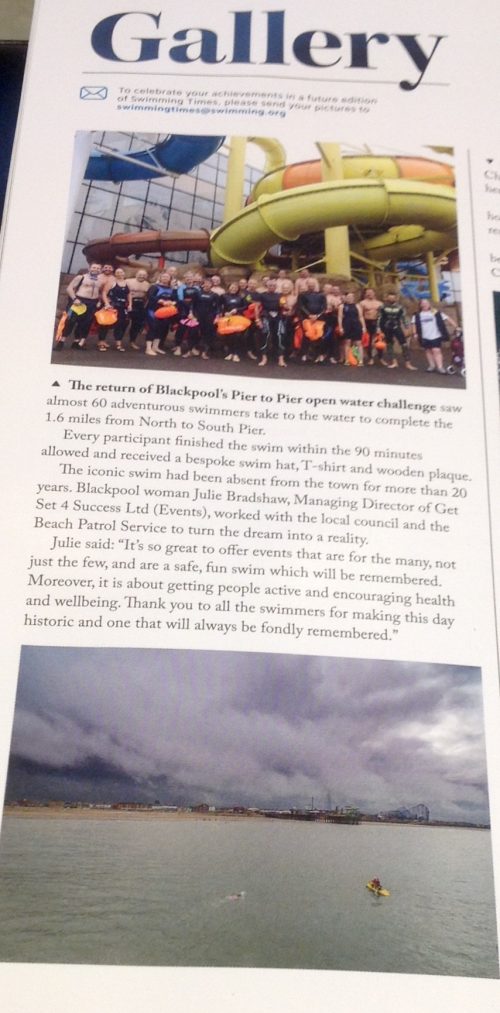 On 21st July, 2018 the Blackpool Pier to Pier Swim took place thanks to Get Set 4 Success Ltd (Events) Team and the MD, Dr. Julie Bradshaw MBE. This swim had taken place over two decades ago yet had not happened since.
Julie Bradshaw, a Blackpool woman decided to bring back this iconic event and worked with Blackpool Council and other stakeholders to make this possible.
It was a huge success and will now form part of the Blackpool programme of annual events. Take a look at this latest covergae from the leading Swimming Times
Magazine, August 2018.
Whilst no date is set, it will be in July 2019. Once the tide tables are received (early September 2018) then a definite date will be set. Keep your diaries free and get your place on this fantastic event.
If you want to be kept up to date and for further information, please contact us at:
www.getset4success.co.uk or call 07941 467291