Dr. Julie Bradshaw MBE Speaking with John Gillmore, BBC Radio Lancashire: Open Water Swimming and the Blackpool Pier Swim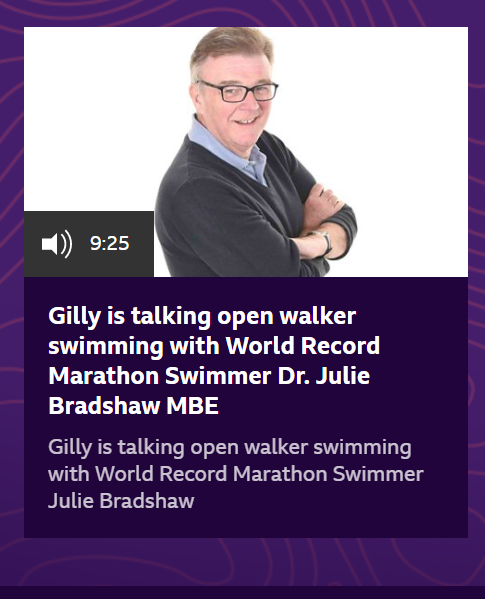 A few days before the 2021 Blackpool Pier to Pier Swim, John Gillmore 'Gilly' of BBC Radio Lancashire spoke with Julie about her own Openwater Swimming career spanning over 40 years, her first English Channel Swim aged 15 (1979) then her Butterfly Solo World Record Channel 23 years later.
It was the Blackpool Pier to Pier Swim that began Julie's interest in swimming outdoors as she often trained in the Irish Sea. The event hadn't run for many years so in 2018, Julie and her Company, Get Set 4 Success Ltd, brought it back and it was a huge success.
"I am so super excited to be running it this year", said Julie to Gilly, "especially as 2020 had to be cancelled due to COVID."
The Swim will take place on 4th September and the start is from North Pier at 12.30pm.