English Channel Swim 40th Anniversary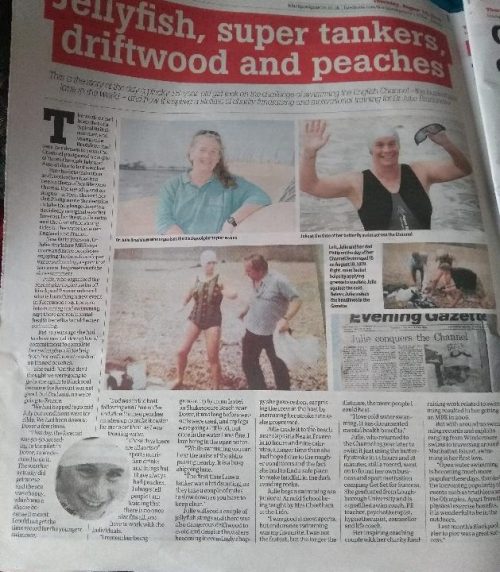 On 19th August 1979, Blackpool school girl, Julie Bradshaw aged 15, became the fastest British Junior to swim the English Channel in a time of 10 hours and 9 minutes.
Julie, from Blackpool now celebrates the 40th anniversary of her amazing swim which was postponed a few times due to bad weather. Eventually Julie's Mum and Dad decided on the pilot call to take the chance of a 50:50 weather change on 19th August. Despite all odds, Julie swam to success and has never looked back since.
Following this she earned a name as 'Lady of the Lakes' for her records at Windermere (England's largest lake) and became the first woman to swim 4 lengths of it (42 miles) in 1981 beating the previous and only person (Male) to have done it by over four hours.
Click here to read all about Julie's 40th anniversary swim of the English Channel
Over the years Julie earned many swimming titles and world records and raised thousands of pounds for various charities. In 2006 she was awarded an MBE for 'Services to Swimming and Charity' as well as an Honorary Doctorate from Loughborough University for the same. Julie has also been inducted into the IMSHOF (International Marathon Swimming Hall of Fame) in the USA for her swimming exploits. Most recently 'Madfish' as Julie is known swam round Manhattan Island (28.5 miles) using the butterfly stroke and still retains the World Record for swimming the English Channel on Butterfly (2002), the hardest stroke.