English Channel Swim Success for Mark Sowerby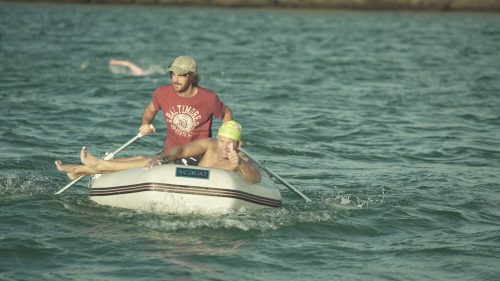 Since August 2014 Australian based Mark Sowerby has been training hard to swim the English Channel to raise funds for Starlight Children's Charity. Over the year he has been helped on his journey and with his training by various people including UK based English Channel Swim Coach, Dr. Julie Bradshaw of Get Set 4 Success Ltd.
Mark has visited Julie the last 12 months and only 4 weeks ago did his Channel six hour qualifying swim with her at Windermere.
AND on 10th August, he reaped the rewards when he touched down at 6.58pm on French soil after swimming for 14 hours and 24 minutes. He was piloted by Fred Mardle from the Channel Swimming Association (CSA). Mark has raised well over $750,000 so far for his chosen charity
Well done on an amazing swim and another successful Channel swimmer coached and guided by Get Set 4 Success Ltd.
Mark will be sending a video of his swim very soon so watch this space.