H2OMG! Can this man swim around Britain?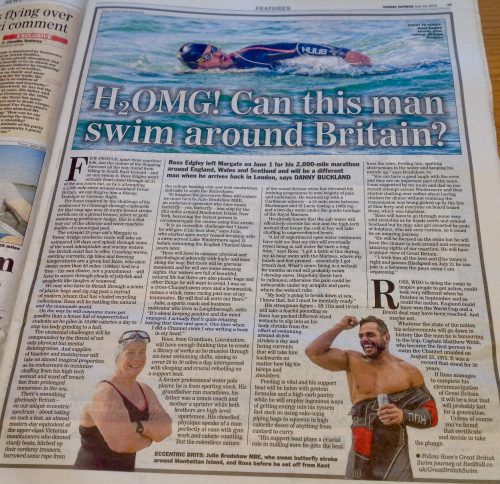 A few days ago on JUne 1st, Ross Edgley began his attempt to become the first person to swim around mainland Great Britain, a distance of 2,000 miles. Ross is doing the swim to inspire people to get active
The Sunday Express got in touch with Dr. Julie Bradshaw MBE to give her expert view on his swim . She was photographed in her hometown of Blackpool, the sea where she trained for her first English Channel swim aged 15.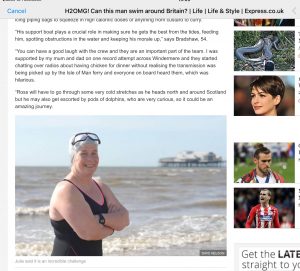 Julie told the Express that she is hoping that super swimmer Ross will be passing the iconic holiday resort the same time as the inaugural Blackpool Pier to Pier swim on July 21st!
Ross, from Grantham, Lincolnshire plans his swim over 100 days – imagine being at sea that long and how many hours each day he will be in the water!