Julie Interviewed on Channel Radio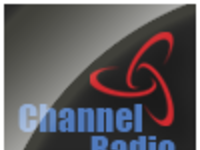 Dr. Julie Bradshaw MBE was asked to talk about Channel swimming and her own exploits in relation to this. On Thursday 21st November Clive Looker interviewed Julie and found out more about the history and also what Dr. Bradshaw has achieved throughout her long distance swimming career, a career that began in 1978 with a Windermere solo Junior Record swim and the ultimate in 1979 the English Channel swim when she was aged only 15 in 10 hours 9 minutes.
Clive talks to Julie about Captain Matthew Webb, the first person to swim the English Channel in 1875 in 21 hours 45 minutes and how times have become quicker. Julie also explains to Clive what a swimmer should do if they wish to attempt the English Channel – that they need to register through the Channel Swimming Association (CSA)and then train for the swim.
After asking about her Butterfly Solo Channel World Record swim in 20o2 (14 hours 18 minutes) Clive speaks to Julie further about her own business Get Set 4 Success Ltd where she trains swimmers for Open Water and Channel swims, as well as for Windermere. You can also hear Julie's reply to Clive's question on her being awarded the MBE for 'Services to Swimming and Charity' in 2006.
Listen now to Julie on Channel Radio and Marsh Mellow, written, produced and presented by Clive Looker