Julie to help in Rainbow's Swimathon 29th November 2013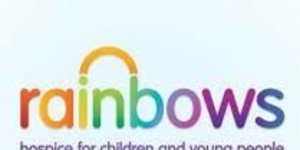 Dr. Julie Bradshaw MBE is joining families and staff at Rainbows Hospice who are taking the plunge in a 24 hour Swimathon in memory of Susan Taylor who tragically died while swimming the English Channel earlier this year
For more than two years, Susan was a much loved ambassador and fundraiser at Rainbows Hospice for Children and Young People. Sadly she lost her life in July while attempting to swim across the Channel for Rainbows.
As a thank you for all of Susan's work for Rainbows and to honour her memory, children, young people, families, staff and volunteers will be taking a dip in the hospice's hydrotherapy pool on Friday 29 November over a 24 hour period.
Julie will join more than 70 people who are aiming to swim the equivalent of the 59 miles of the River Soar. They hope to raise thousands of pounds for the hospice, which provides care and support to 288 children and young people with life-limited illnesses from the East Midlands.
"When I heard they were organising this event I just wanted to take part and help since Susan was a friend of mine and had only taken part in a Two Way World Record breaking Medley swim on Windermere a couple of weeks before she died. This is such a wonderful way to commemorate Susan and also to support the fantastic work that everyone does at the Hospice," said Julie.
"I will start off the Swimathon at midnight and be there to finish at 11pm the same day. Some people have asked if I will be doing the whole 24 hours – not this time I have told them. The water will be too hot unlike the Channel temperatures I am used to. It will be so exciting to be part of this and to give a few hours of my time swimming to support this event."
Philip Yorkstone, pool coordinator at Rainbows, who has organised the event commented that: "Susan was an amazing fundraiser for Rainbows and given her love of swimming, we thought this was a great way to pay tribute to her. Many people knew and loved Susan and we wanted a way to say thank you for the support she provided to everyone at the hospice."
Susan's brother, David Wright, added: "Susan loved to swim and she was proud to be an ambassador for Rainbows so this seems a perfect way to commemorate her life. Susan was always first in line to do anything that was fun, especially if it was for Rainbows, so we hope lots of people will get involved and take a dip to raise money."
The 24 hour swimathon is part of Make a Splash, organised by GEM 106 to bring the East Midlands together in memory of Susan.
For more information on Make a Splash and how to get involved visit www.gem106.co.uk/splash/ or if you would like sponsor the Rainbows swimmers visit www.justgiving.com/rainbows-splash
About Rainbows Hospice for Children & Young People
Rainbows Hospice for Children and Young People covers the whole of the East Midlands, although it is based in Loughborough, Leicestershire. It was founded by Gail and Harry Moore, whose daughter, Laura, had died of Leukaemia in 1989. Laura's favourite thing in the world was a rainbow.
Since its official opening in April 1995 by HRH Prince of Wales, hundreds of life-limited children, young people, their families, siblings, relatives and friends from across the East Midlands have used the hospice.
It's every parent's worst nightmare to be told their child will die before them. But for an estimated 20,000 families across the UK, this is a reality. Some of these children will die when they're very young, others will deteriorate slowly over a number of years. In most cases, full-time care falls to the parents – 24 hours a day, seven days a week. Not surprisingly the whole family is under huge emotional, physical and financial strain.
Rainbows helps children and families in these situations with the emotional and physical challenges they face, helping them to make the most of life.