Local Election Celebrations and the Kings Coronation 6th May 2023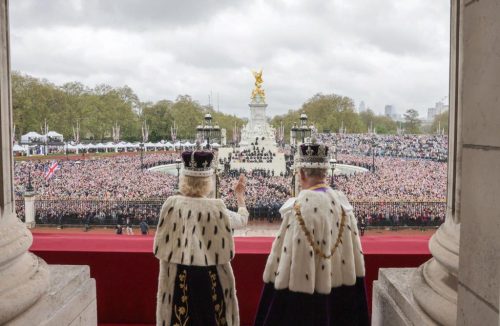 Ahead of King Charles III Coronation, the local elections on 5th May, 2023 brought celebrations for Labour up and down the country. In Loughborough, Dr. Julie Bradshaw MBE secured a fourth term of office as one of the three successful Labour Councillors, for Loughborough Ashby Ward in the Borough of Charnwood. It was a Labour victory all round with her colleagues, Ian Ashcroft and Nathaniel 'Nat' Taylor being victorious.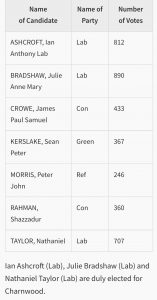 Julie, Ian and Nat were over the moon and excited to be able to work with their local community once again. Here's the moment the result was announced:
The following day, Saturday 6th May, 2023 marked the historic occasion of the crowning of King Charles III at Westminster Abbey, London. The day proved to be spectacular with events marking this momentous occasion continuing all over the weekend and in many communities. The Coronation Concert on Sunday 7th May, was amazing at Windsor Castle with all the singers and the Prince of Wales speaking about the Coronation day.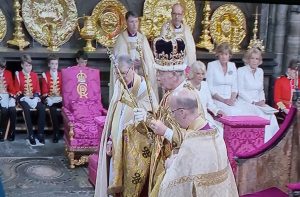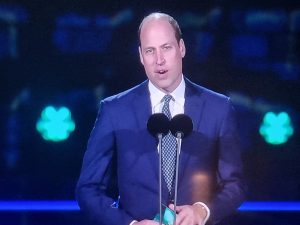 Dr. Julie Bradshaw MBE, had the privilege to be awarded her MBE by the King back in 2006 for her 'Services to Swimming and Charity'. Charnwood Borough Council featured an article about this: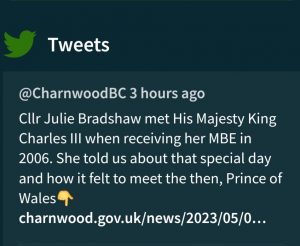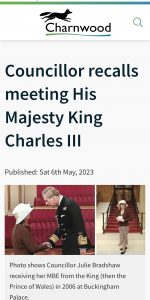 To read the article, click here: