NOWCA Featured Swimming Coach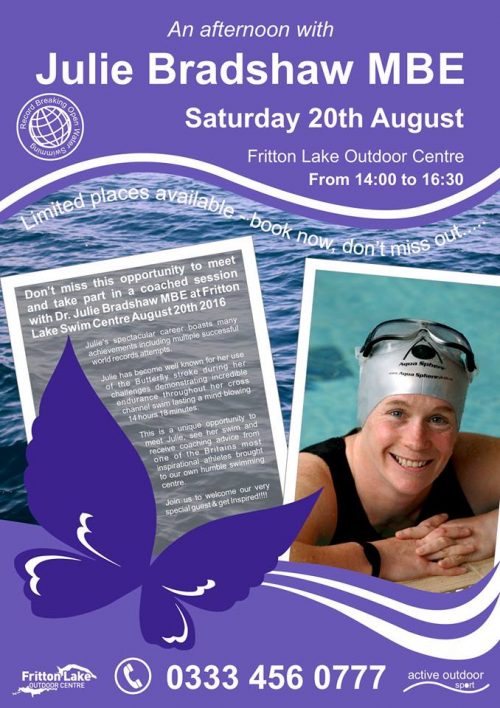 Dr. Julie Bradshaw MBE of Get Set 4 Success Ltd, has this month been featured in this month's NOWCA newsletter.
Julie, who holds many World Records for Open Water, Long Distance and Channel swimming has coached swimmers to success for over 36 years. Still swimming now, Julie is passionate about enabling swimmers to expand their potential and in August is delighted to be in Norfolk, Fritton Lakes where she will be running a motivational Open Water Swimming weekend including demonstrations of Butterfly, the stroke she both swam the English Channel and Manhattan Island solo.
The event hosted by Fritton Lakes invited Julie to come and inspire their swimmers and to offer advice at the sessions. Organisers of the weekend are excited to be welcoming her to their lake and looking forward to hearing all her stories and to take on board advice about Open Water Swimming that Julie has to give to the swimmers. Those attending the event will also get the opportunity to see Julie in action, as she demonstrates her Butterfly stroke.
To book, call 0333 456 0777