Radio Five Live Sarah Thomas Epic 4 Way English Channel Swim 17th Sept 2019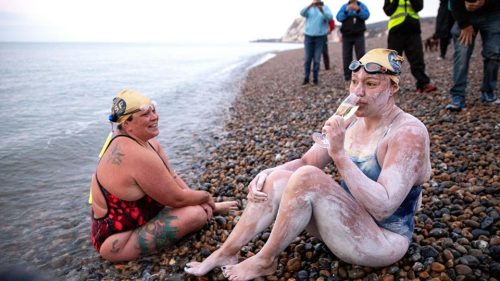 On 17th September 2019 Sarah Thomas from USA swam into the record books by completing the first 4 Way swim of the English Channel. Her swim took her 54 hours and 10 minutes to complete, non-stop!
(SARAH FINISHED CELEBRATING WITH FRIEND ELAINE)
No one has ever achieved this amazing feat. Even more remarkable was the fact that Sarah is recovering from breast cancer last year. However, she always held on to her dream which was realised early this morning.
Dr. Julie Bradshaw MBE, herself a solo Channel swimmer including a butterfly swim back in 2002, talked with BBC Radio Five Live this afternoon about Sarah's remarkable and epic swim