Radio Lancashire – The Blackpool Pier Swim Is Back 2018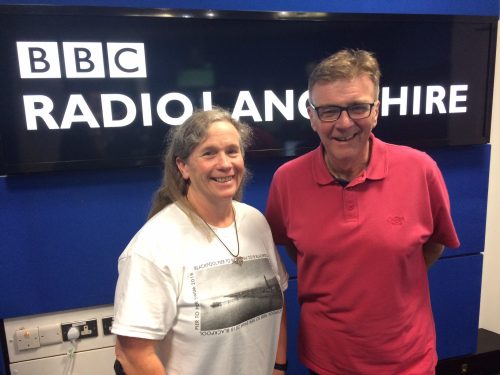 The Blackpool Pier to Pier Swim is back after many years thanks to Blackpool woman Julie Bradshaw. She talked to John Gilmore of Radio Lancashire on 12th July. Listen to John and Julie speak about why the Pier swim is happening this year and the fascinating background as to how it has happened.
'Gilly' also told Julie prior to them going on air that he was a Guinness Record breaker too for the most amount of interviews in 24 hours! Luckily for Julie, this was one record she was not part of!
Find out more now by listening to the interview which was live in the studio in Blackburn today between 1.15 – 2pm
Part One 12th July, 2018
Part Two 12th July, 2018
Entries close at midnight on Saturday 14th July. CLICK HERE TO ENTER