Save Fleetwood Swimming Pool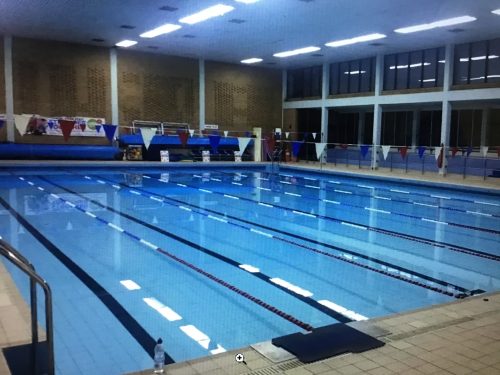 Together with the Community in Fleetwood, MP Cat Smith and Fleetwood Labour Councillors, Dr. Julie Bradshaw MBE has been fighting against the continued closure of Fleetwood Swimming Pool since before lockdown this year.
Only a couple of weeks ago, the Conservative led Cabinet voted to keep it closed despite the HUGE outcry from the public. Whilst there are other centres ie. Thornton and Garstang, Fleetwood Swimming Pool is a facility that would be hugely missed were it never to be re-opened.
Julie was a member of Fleetwood ASC as a 'kid' and used the pool to train for her first English Channel Swim aged only 15 and from there has gone on to carve a wonderful swimming career. Fleetwood has had other amazing swimmers come from the pool such as GB Swimmers in the 1980s Maria Scott and Debbie Gore. She has recently spoken with the Lancashire Live:
The Community are outraged as continued closure is having a major impact on all concerned.
Swimming is such a vital skill, to learn to swim and be safe especially in this seaside town. Children are missing their swimming lessons and we all know how wonderful swimming is for health and well-being. The pool is used by many including the disabled who now can't go anywhere. The pool has a hoist which is invaluable in helping disabled people.
Whilst the Cabinet voted to keep Fleetwood Swimming Pool closed, Labour Councillors have 'called it in' and it is soon to go before the Scrutiny Meeting.
The Community Facebook page now has over 3000 members all of whom are devastated by the decision.
Julie has been fighting against this with all the community and Labour Councillors and it has received national coverage in The Telegraph
To follow the campaign please visit SAVE FLEETWOOD SWIMMING POOL campaign