Skate Park Revamp Proving A Success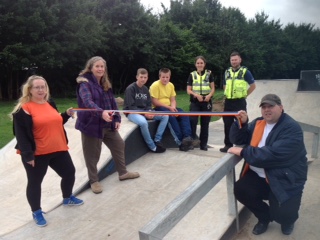 A £125,000 revamp of Shortcliffe Park in Loughborough is already proving a huge success.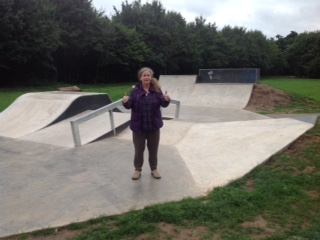 The area now boasts a skate park and ball court, with footpaths and seats also being added to the park off Old Ashby Road.
Back in 2012 Councillor Dr. Julie Bradshaw MBE was contacted by residents about problems in the area and as a result worked tirelessly for four years with various partners concerned to make this a reality for residents. The work was carried out by Charnwood Borough Council.
Councillor Bradshaw is over the moon at the success of this project. Already it is being well used and has taken away many of the anti-social behaviour calls that the Police had been getting in certain areas on Loughborough Ashby Ward.
"I have been resident here for over 28 years and it gives me immense pleasure to see that I have been able to turn this into a reality for the young people and everyone concerned.This is what being a councillor is all about – working for the good of the community."