Specialist Butterfly Open Water Swim weekend at Fritton Lakes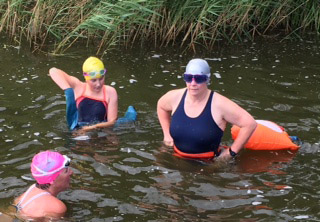 Dr. Julie Bradshaw, Butterfly Open Water Swim specialist has recently held one of her 'fly' swim training camps/sessions at Fritton Lakes, in Norfolk.
During the weekend, Julie motivated swimmers with her stories and how she began her butterfly Open Water swimming exploits which led her to becoming the current World Record holder for the English Channel solo and of course around Manhattan Island (28.5 miles) in 2011.
Julie was delighted to speak with both the adult and youth section of swimmers who attended over the weekend including some national youth swimmers. Everyone enjoyed their sessions and Julie aka 'Madfish' got in the water both days and swam with the groups, demonstrating how her stroke and how it differs from pool swimming.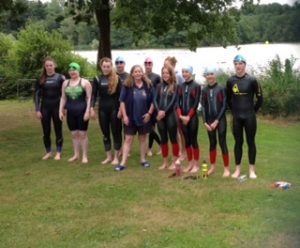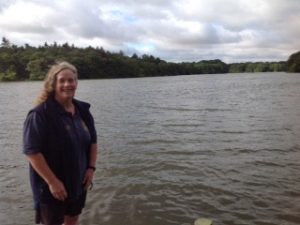 If you would like to book Julie for a motivational talk and specialist Open Water Butterfly Camp, then contact her now to book a date. Julie is happy to travel and sort out her own accommodation in her motorhome and staying at The Caravan Club sites – on this occasion at Yarmouth Racecourse site.