Openwater and Channel Swim Training Camps
Would you like to swim in one of the most idyllic places in England and you are an Open Water Swimmer/Swimrunner/Triathlete? Then join us at this unique Open Water Swim Camp on the shores of England's largest lake, Windermere. Another is also available in September, for those with more Open Water Swim experience.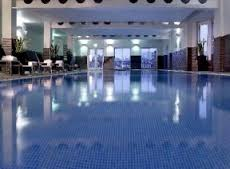 Whether you want to improve your Open Water Swimming for disciplines such as Open Water, Swimrun, Triathlon and more find out more or have other larger goals such as training to swim the Windermere or English Channel, then this swim camp is for YOU. The Swim Camp runs from Friday to Sunday (Thursday for those wishing to do a 6 hour qualifying swim) and you will have at least 3 lake swims with an 'around the island' swim, weather permitting.
You will get top tips and coaching from World Record Open Water and Marathon swimmer, Dr. Julie Bradshaw MBE, who will guide you along the way. In addition Get Set 4 Swimming uses Yoga Therapy in the swim camps and events it run, as well as gym work specific to your events. Under the expert guidance of one of the yoga therapists and gym coaches the Team you will be able to enhance your functional movement which is so important for the swimming part of your discipline. On top of this, you will have your stroke analysed with over and underwater filming and gain more knowledge of nutrition for the sport.
All this happens at our superb base, the Old England Hotel, one of the finest 4-star Lake District hotels with breathtaking scenery. Imagine how good it feels to have finished your swim learning and a fun, safe and action packed day of Open Water Swimming to then relax in the superb Spa and Health Club with its 20m pool, sauna and steam room.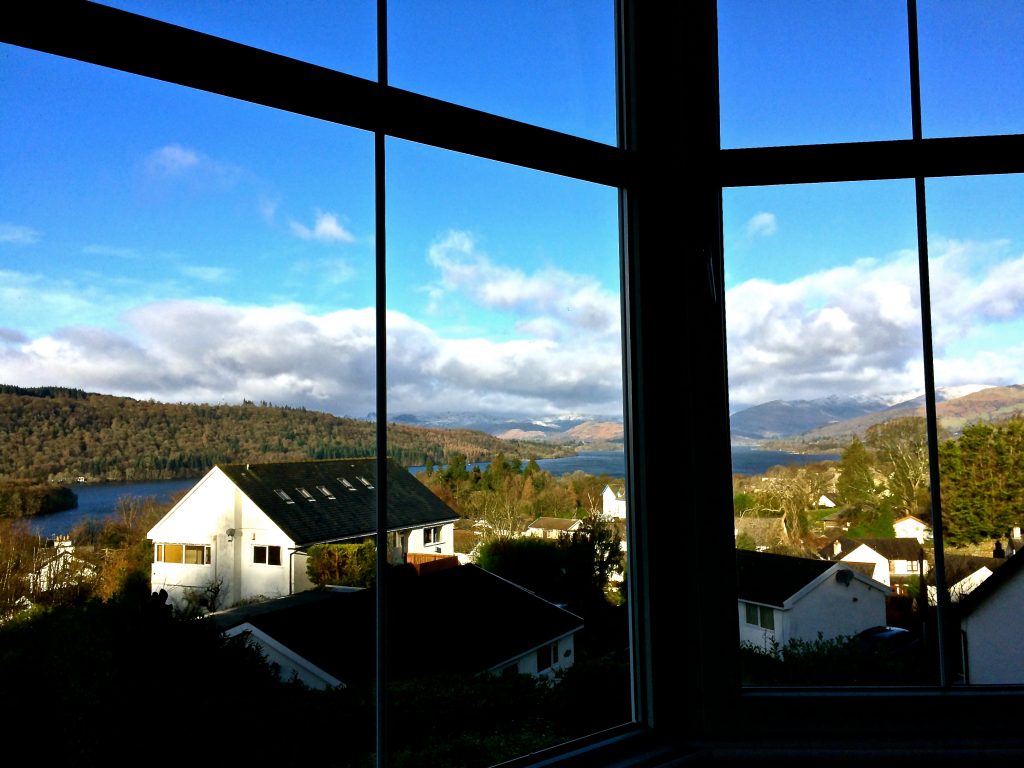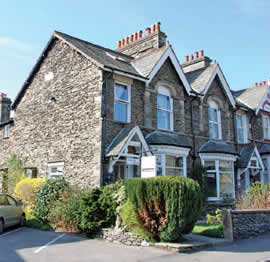 Afterwards you can then treat yourself to a gorgeous 3 course meal at The Old England's award-winning restaurant then wind the day down with some sleep in one of our guesthouses!
Accommodation can be on a shared basis though if you wish to have your own room ** then please do ask.
Due to the group size being small, spaces on this Open Water Swim Training Camp are limited so please enquire now to book your space.
Contact us now!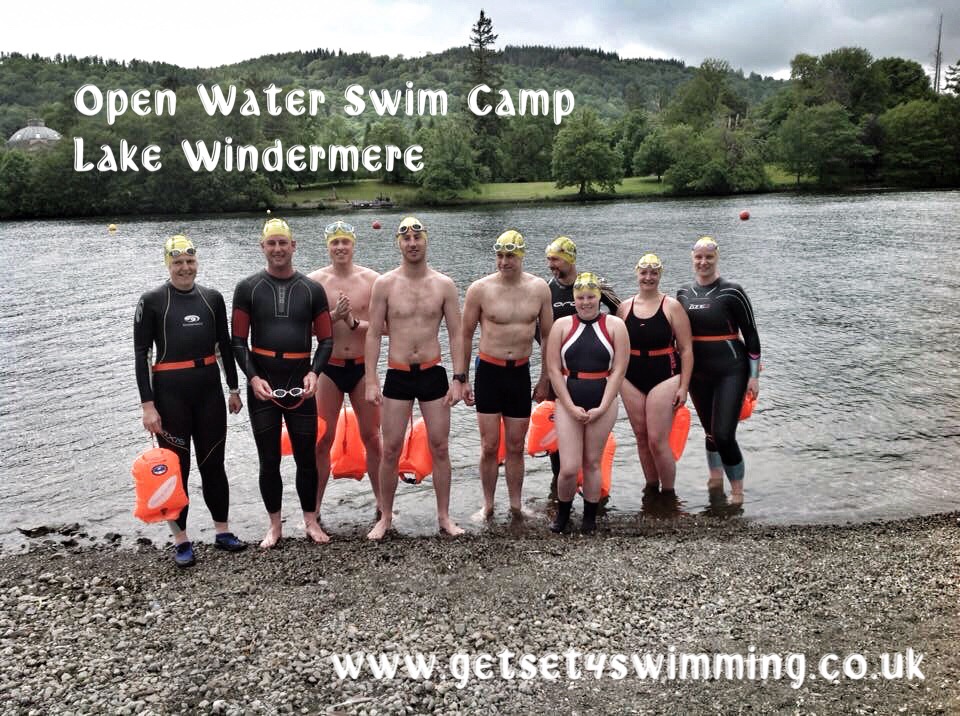 Check us out on facebook 'Windermere Open Water Swim Camp'
*The weekend swim camp includes bed and breakfast if paid in full by a certain date. This is due to the guesthouses booking up early due to popular demand at this peak time of year. If you wish to stay additional nights this can be arranged. Costs may vary so please ask at time of enquiry.
You can of course choose to arrnage your own accommodation. Hotels/Guest houses are ones that have been used before by participants amd come highly recommended.
** Single room supplement per night required. Rates vary so please do ask at time of booking.
 Amazing feedback was received…and much more to come (see all continuing amazing testimonials p9 and onwards)
"I loved the swim camp. Spending a weekend with lovely people passionate about swimming, sharing stories, having fun, and most importantly getting technical advice on improving your technique and method was invaluable. Julie and her team kept the weekend very relaxed and light hearted, you can ask many questions! My highlight of the weekend was swimming around the island of Windermere. The water was so clear and relaxing. I came away relaxed with new areas to focus on in my swim technique and yoga practices to reduce the risk of injury in training. Even the Guinness was good. Highly recommended."
Heather Clatworthy (UK) BSc, Mum of two, swimmer through and through (June 2015)
"Cannot recommend highly enough Julie Bradshaw's Windermere swim camp, stunning location Bowness On Windermere, at the luxurious Old England Hotel. Liked the fact that we went for swim on the first afternoon to allow us to settle into our surroundings. Then straight into hotel pool for stroke analysis above and below water so informative. The group video analysis session and swim yoga helps to educate you to be better swimmer.Two more Lake swims over weekend to put improvements into action, including the group Island swim on Sun morning with Kayak support, was so much fun. Was an awesome swim camp to learn in a warm encouraging supportive environment."
Stephen Smith (UK) Windermere solo aspirant (June 2015)
"My daughter Isabella attended Julie's Open Water Swim Camp on Lake Windermere as a stepping stone to achieving her ambition of completing a solo swim of the Lake. Izzy being only 13 was  the youngest student but was lovingly looked after by Julie, her instructors and fellow students. In the space of just a few days Izzy progressed from never swimming in open water to being more than comfortable and completing a 3 hour qualifying swim  in the Lake. Isabella loved the course and thanks to Julie's input and encouragement has come back with a great big grin on her face and full of a new found confidence. Thanks Julie and her team."
Marc Weatherall (UK) Father of Windermere Aspirant (June 2015)
Read here for more of the great testimonials that swimmers gave for this camp – see page 7
And even more amazing feedback from the June 2016 Open Water Swim Camp – see page 8 and the Movie the swimmers created!
This is just what a few of them said:
"Having never swum in open water before I was a bit nervous about what to expect. From the moment I arrived at this camp it was well-organised and a joy to take part in. I would recommend this camp to anyone who is interested in open water swimming…thank you Julie, Jim, Libby and Andy. I have thoroughly enjoyed this weekend 10+/10!" (Oliver Stubbs)
"9/10…beautiful surroundings and comprehensive coaching. Cannot recommend highly enough" (Glenn Tinsley)
"The weekend was brilliant 10/10" (Sam Rinsler)
""I enjoyed the whole weekend but I think the best part for me was the gym session – learning new techniques and the pool session – being able to see my stroke…great fun, fantastic technique learning, confidence booster." (Charles Anderson)
Click here for the September Channel Swim Training Qualifying Camp
And more videos
HotelKey Details and Dates
Next Swim Camp TBC
Our base one of the finest 4-star Lake District hotels with breathtaking scenery
It has a superb Spa and Health Club with its 20m pool, sauna and steam room
Meals can be had in an award-winning restaurant or you can choose other fine eating places in the Village
Shores of England's largest lake, Windermere
The June Swim Camp runs from Friday to Sunday (Thursday for those wishing to do a 6 hour or other qualifying swim/September Camp on the Saturday)
Top tips and coaching from World Record Open Water and Marathon swimmer, Dr. Julie Bradshaw MBE
Yoga for Various Swim disciplines (Long Distance & Channel/Swimrunning/Triathlon/Duathlon/