Specialists in Open Water and Channel Swim Leisure Coaching & Training & Programmes Online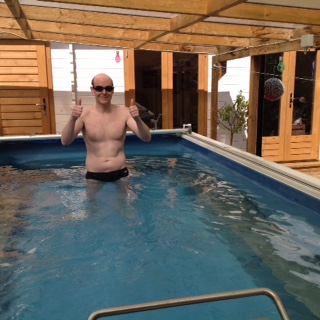 A. The Big Challenge – Why This?
This is for you if you want
To swim The English Channel or complete a big specific goal (Lake Coniston, Ullswater and Loch Lomond available*)
To work on the physical, mental and emotional part of the challenge
To expand your potential
What You Can Choose on "The Big Challenge"
Pre-Coaching Tasks
A choice of bespoke* swim coaching/training & programmes* taking you to the day of your swim ie. two years maximum (the platinum package extends beyond – please ask at time of booking)
Boat support and leisure swimming bespoke activities
Lake Windermere and/or six hour swim qualifier for solo English Channel swim
Loch Lomond Swim (21 miles). *Ask at time of booking as this varies yearly
Schedule advice
Ongoing support
Video analysis
Accompany you to the event and during it (optional) (Extra expenses required to cover costs of travel, accommodation, time etc)
The above may vary according to package chosen. Please ask at time of enquiry and on booking
* Bespoke English Channel Swim  Leisure Coaching & Training programmes may include but are not limited to swim technique and other psychological and motivational techniques to enhance performance
B. Magical Performance – Why This?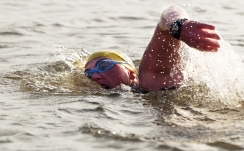 This is for you if you want
To work on and enhance any sports performance
To work on all round mental, emotional and physical health and fitness
To rid yourself of any limiting decisions and beliefs, in fact any obstacles, therefore, leading to greater performance
To expand your potential
What You Can Choose from Magical Performance
Pre-Coaching tasks
Choice of bespoke coaching (*) including psychological and motivational elements
Video analysis
Goal setting "Create Your Success."
Continual support
The above may vary according to package chosen. Please ask at time of enquiry and on booking.

Your Investment (The Big Challenge & Magical Performance):
Silver Light Trainer Leisure Coaching Package
Gold Challenge Trainer Leisure Coaching Package
Platinum Intense Trainer Leisure Coaching Package
Special International Trainer Leisure Coaching Package (for those requiring mainly remote coaching)
Please enquire for prices as swimmer needs do vary
(fuel costs may apply depending on package chosen and leisure activity required)
* Further information on request. Please phone 07941 467291
* Please note Get SET 4 Success Ltd (Swimming) is the one of the few, if not the ONLY swim company in the world who is able to offer the premier UK and prestigious Cumbrian Lake swims of Windermere (10.5 miles), Ullswater (7.25 miles), and Coniston (5.25 miles) as well as Loch Lomond (21 miles) as part of the bespoke swim training packages. These swims are dependant upon a swimmer's requirements and discussed when coaching commences. Please note the option to swim Loch Lomond may vary from year to year so do ask upon enquiry. Bookings are taken well in advance for all lake swims as availability is limited. Please enquire now to avoid disappointment.
Also available:
One to One Channel & Swim Coaching & Training sessions
One to One Mindset Performance & Motivational sessions
Swim Coaching & Training Programmes Online (zoom) (distance is no excuse!)
Group sessions – please enquire.
Sessions are available from the novice openwater swimmer to those aspiring to swim the English Channel.
Your Investment *** – dependant on time and intervention required. Please enquire.
ONLINE CHANNEL & OPEN WATER LEISURE SWIM COACHING & TRAINING PROGRAMMES:
The 2-2 Swim Coaching Programme offers swimmers the opportunity to receive advice and guidance on all aspects of Open Water Swimming. During the pandemic many of our swimmers have chosen the 2-2 Swim Coaching Programme as a way to carry on their swim training from 'a distance'. Swimmers receive zoom coaching sessions (two each month) with two support emails in between. Learn how to train for the English Channel or other Open Water Swim.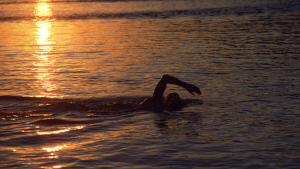 Click to see what the swimmers say…
Other Information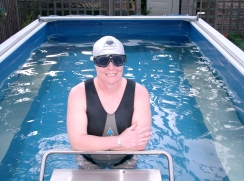 Swim coaching, Specialised Swim Clinics and sport performance swim programmes take place all year round in an Outdoor Endless Pool click here and Loughborough University's 50m Indoor pool click Here
Openwater swim training at Lake Windermere  
Indoor pool facility at Health Club also available at Windermere for a combination of indoor/outdoor swim coaching
Other land-based interventions are at Julie's home in Loughborough. There is flexibility for these to be at other locations after discussion. (additional costs apply)
Nutrition
What keeps your body in peak condition throughout all the training and ensures your immune system stays healthy? What has proved successful for Julie in all her record breaking swims over the 30+ years? You will receive information about this and  more to help with your nutrition.
Inspired and motivated to take up a bespoke leisure swim training package?
and check out the testimonials from swimmers we have helped over the years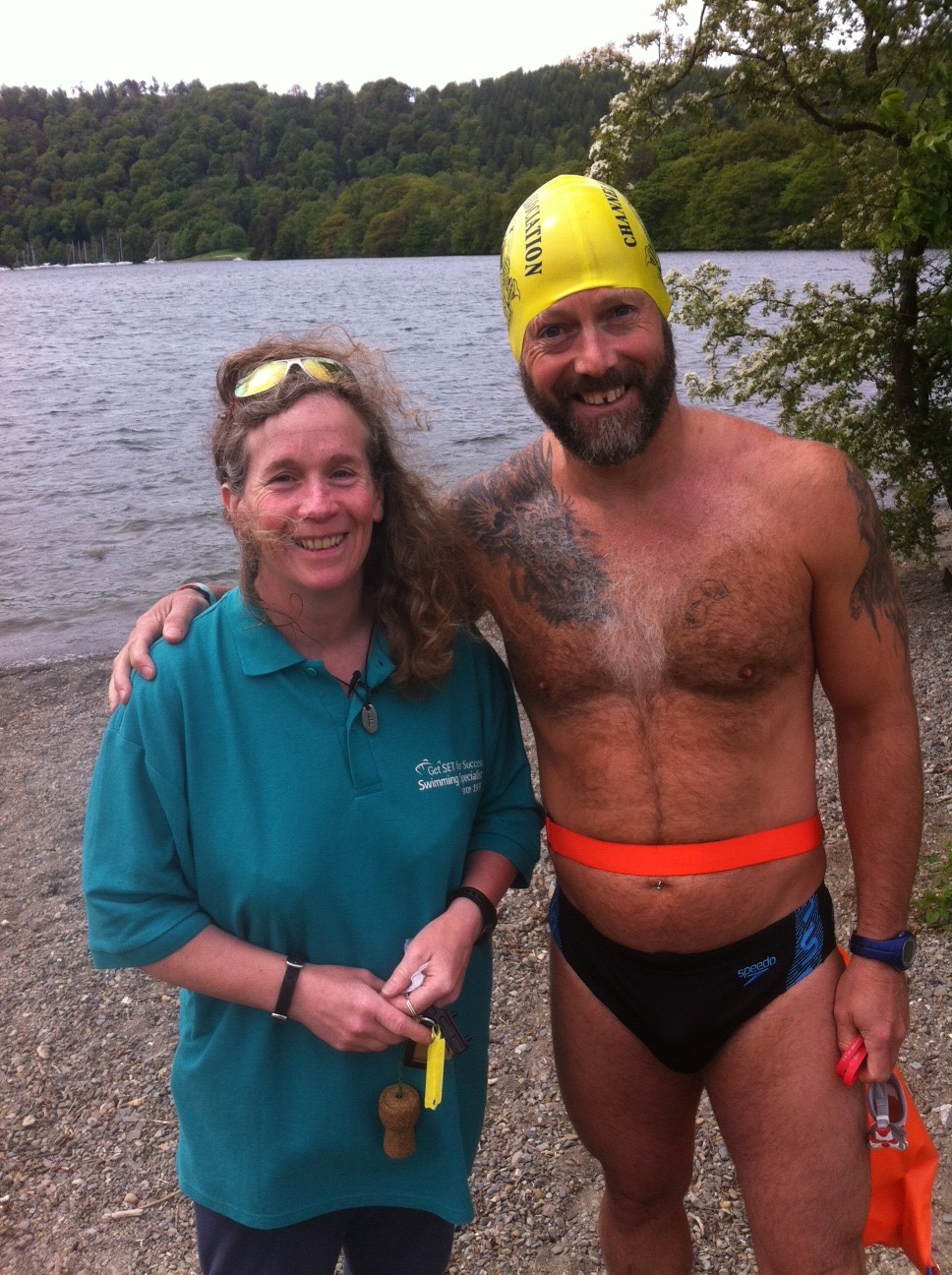 *** consultancy hourly rates vary and can typically be from £150