Personal Breakthrough and Life Coaching
Why Choose Life Coaching and Personal Breakthrough?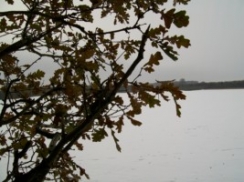 Ever felt that you could do something well, and for some reason you didn't? What about moving forward with your business? Are your relationships with family/friends/partner causing you problems? Do you feel unfulfilled? Do you feel frustrated and keep saying, "I can't, I don't, I shouldn't?" All those needs, fears and problems in your life..
Would it be useful to you to be able to rid yourself completely of all that 'stuff' that has been holding you back and to get what you want, the desired goals and RESULTS that you deserve? The BENEFITS and RESULTS experienced by clients of Life Coaching and Breakthrough are huge, so read on…
I'm sure you've spent money on a lovely holiday and really enjoyed it, only to come back and feel like you've never been away and all the stresses you left come back again. How about this instead? You have hands on coaching sessions (face to face or online) with support throughout when you rid yourself of doubts, lack of motivation and drive, insecurities, phobias, and self-limiting beliefs about your abilities and strengths and once again gain your clarity and true purposes. All sessions are bespoke and tailor made to your requirements. Sounds much better, doesn't it!
Would you like to make that massive shift that completely CHANGES your life for the better? Would you like to live the life that you've always dreamt of whether that be in Business, Sport, Education, Relationships, Career – in fact many things? NOW, you can with coaching. With the Personal Breakthrough and Life Coaching you gain clarity, energy, purpose, enjoyment in life wherever and whoever you are with. The beauty about it is that it will last forever. In becoming the REAL YOU and EXPANDING your potential, you can achieve true happiness and true potential and results. Now, wouldn't that be the best investment you've ever made?
What is Personal Breakthrough Life Coaching?
During the 'Breakthrough Life Coaching, over a period of hours, we work together to change your life. This means asking many questions that will only 'dig' out the 'problem' and get to the root cause. This means that YOU eliminate all negative emotions and limiting decisions and unleash that potential within to be the 'very best you can.'
Unlike traditional coaching methods, the Breakthrough Life Coaching uses many skills including Quantum Linguistics, Values Elicitation and Hierarchy, and MindSonar® Measurement Tool (see below, Time Line Coaching™ and Hypnosis (the latter only if you require). You will completely rid yourself of ALL negativity, including inappropriate and unwarranted anger, sadness, fear, hurt and guilt, along with limiting beliefs. You will be astounded to get to know yourself even better and to remove any phobias, trauma, in fact, anything that has been holding you back all these years, and which traditional methods of therapy/coaching have not been able to reach and eradicate. You also learn how to establish goals which really can happen. Goal setting and focus is a very important part of the sessions.
" The BIG difference with my Life Coaching is that I give YOU a proven system and process. I show you step by step how you can feel like yourself again and are able to REALLY move forward to achieve whatever it is you want in your life – Yes, those WANTS, those GOALS and those DESIRED RESULTS." (Dr. Julie Bradshaw MBE)
How is Breakthrough Life Coaching conducted?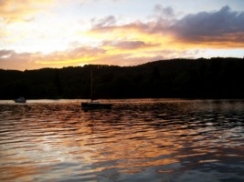 After discussion with yourself, sessions are arranged and these can be done either face to face or online. They do vary in length depending on what comes up during the questions. This is discussed with you in the pre-session and during this time, I work with you to decide if you are REALLY READY TO MAKE THAT CHANGE in your life, and indeed, if you WANT to do it. You will not waste your time and money as I work only with clients who want to be successful and make that change. You receive guided support through the process and after. The Breakthrough sessions are specifically designed for your needs and wants.
After a pre-session consultation on the phone, we then meet. You will be assigned a task prior to our first meeting. You will also complete an online Meta Profile Analysis which helps you understand how you think in a specific context (the problem). This is used in the coaching sessions. Click here to find out about MindSonar.
During the First Session I ask lots of questions that are designed to let me know what to do to have your problem disappear. I then schedule whatever time is needed to complete this work. The basis of my work is done with NLP, and Timeline® Coaching and Goal Setting. Hypnosis is available too and only if you want. It can be added at the end to cement all the changes that you have made, when your problem has completely disappeared. That's right!
I look forward to working with you to get the results you deserve in your life.


What if you book Breakthrough Life Coaching?
Your life will be totally and utterly transformed. Imagine a car having a complete overhaul of all it's parts. It runs more smoothly than ever and that's what you happens to you. A dream? No, just a 'Breakthrough' so Get Set 4 Success!
PS. Only contact me if you are truly ready to make that change, right now!
Life Coaching, Psychotherapy & Counselling throughout the UK and Worldwide (Serving Clients Face to Face & Online Loughborough, Leicester, Leicestershire, Nottingham, Derby, Blackpool, Kirkham, Preston, Lancashire, North West)